Wednesday, November 30, 2011
Friday, November 25, 2011
Do it for the bro's!
This is my last request for donations to the Movember cause. I'm not a fan of the hard sell and I respect that we all have different causes that we contribute to. And above all, I understand that sometimes it's difficult to mobilize funds. Donate if you can, but at the very least, read this blog post.
This is what I need to say: if there's a man out there that you love, a boy you love who will grow up to be a man, or if you care for yourself, learn about the health issues that affect men, take care of yourselves and encourage the menfolk around you to take care of themselves.
There are specific health issues that are prevalent in men: cancer, in particular prostate and testicular cancer, and heart disease. And in general, men have a 5 year shorter life expectancy than women. The stats are disheartening, but it's not all doom and gloom. There's a lot that we can encourage the guys to do to be healthy:
Be physically active: Move it! If you're not already active, start slow and aim to be active for 30 minutes at least 3 times a week.
Eat a heart healthy diet: Choose lower fat, lower sodium, less processed foods. Choose more fresh fruits and veggies and whole grains and leaner cuts of meat.
Manage your stress: Don't stress about finding the best way to de-stress. There are lots of healthy ways to deal with stress…find something that works for you.
Don't smoke: I don't need to tell you why!
Drink alcohol in moderation: Alcohol takes a toll on your body. Stick to 2 or less drinks a day if you drink.
Stay a healthy weight: Excess weight puts a lot of strain on your heart and body in different ways. Balance your calorie intake with the calories you burn.
Know your family history: Ask about your family's history of health issues. This can give you a head's up about issues that you may be predisposed to.
Go for an annual physical: Yah, I can hear all the excuses: "I don't have time," "I don't need that. I'm fine," "No way man! I don't want my doc sticking his finger *there*!" Go in for preventative tests, general health check ups, immunizations. Prevention and early detection are key to staying healthy. And they could save your life.
We love you guys and we want to spend a long, long time with you all. So take care of yourselves. Encourage the guys in your life to take care of themselves.
Wednesday, November 23, 2011
Friday, November 18, 2011
Wednesday, November 16, 2011
Brahms had a mo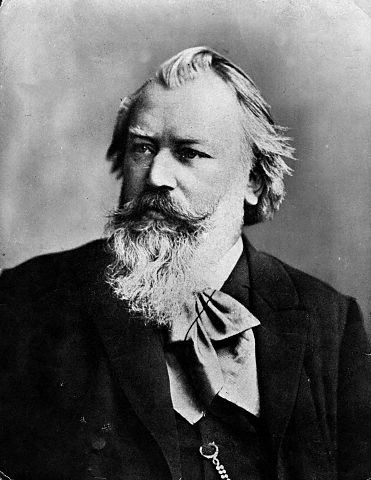 This week CBC Radio 2 is featuring an all piano, all week festival and I'm catching as much of it as I can. The piano is an amazing instrument: melodic, harmonic and rhythmic. All in one. Listening to these great piano selections is bringing me back to my many years of piano and music studies at Jean Lyons School of Music. It was a bit of a love-hate thing…I loved playing piano and loved the camaraderie of other musicians but I hated practicing!
Today I caught my very favourite piano composition, Intermezzo No. 118, No. 2 in A by my favourite composer of piano music, Johannes Brahms. As with many Romantic period composers, Brahms didn't shy away from composing music with fierce emotion and passion. Sometimes when I listen to his compositions, I have a feeling that he wrote with a broken heart.
Anyway, enjoy my favourite piano piece. It takes me to a very tender, emotional place. Where will it take you?
P.S. Sorry J.S. Bach. I love you too but you didn't have a mo.
Sunday, November 13, 2011
Mo' Mo(town)
Today's mo inspired Motown pick: Smokey Robinson and the Miracles performing The Tears of a Clown live.
There's something about the Motown sound that brings life to our household. It's the groove, the extraordinary musicianship and the history that fascinates us. And you can dance to it!!
If you love Motown or want to learn more about the Motown scene, check out the film, Standing in the Shadows of Motown.
Saturday, November 12, 2011
Thursday, November 10, 2011
Wednesday, November 9, 2011
Monday, November 7, 2011